Commercial Pressure Washing by Simply Softwash
If you're a business owner in Lancaster, South Carolina, or the surrounding areas, you know first impressions matter. Dirty, potentially unsafe roofs and exteriors could damage your reputation in the local community and put customers at risk. That's why commercial pressure washing services are so important.
Why Use Softwashing for

Commercial Pressure Washing?
Commercial pressure washing is a technique for removing dirt, stains, and other elements from roofs and exteriors on your commercial property. There are various types of pressure washing, but most cleaning companies use power washing, which applies high-pressure water to surfaces. The problem is, power washing can cause long-lasting damage to roofs and exteriors like walkways, patios, decks, and concrete surfaces.
Soft washing is the smarter, safer choice for commercial property owners in Lancaster. It relies on gentler pressure to remove dirt and stains, and it lasts 4-6 times longer. You can prevent the damage caused by conventional commercial pressure washing solutions.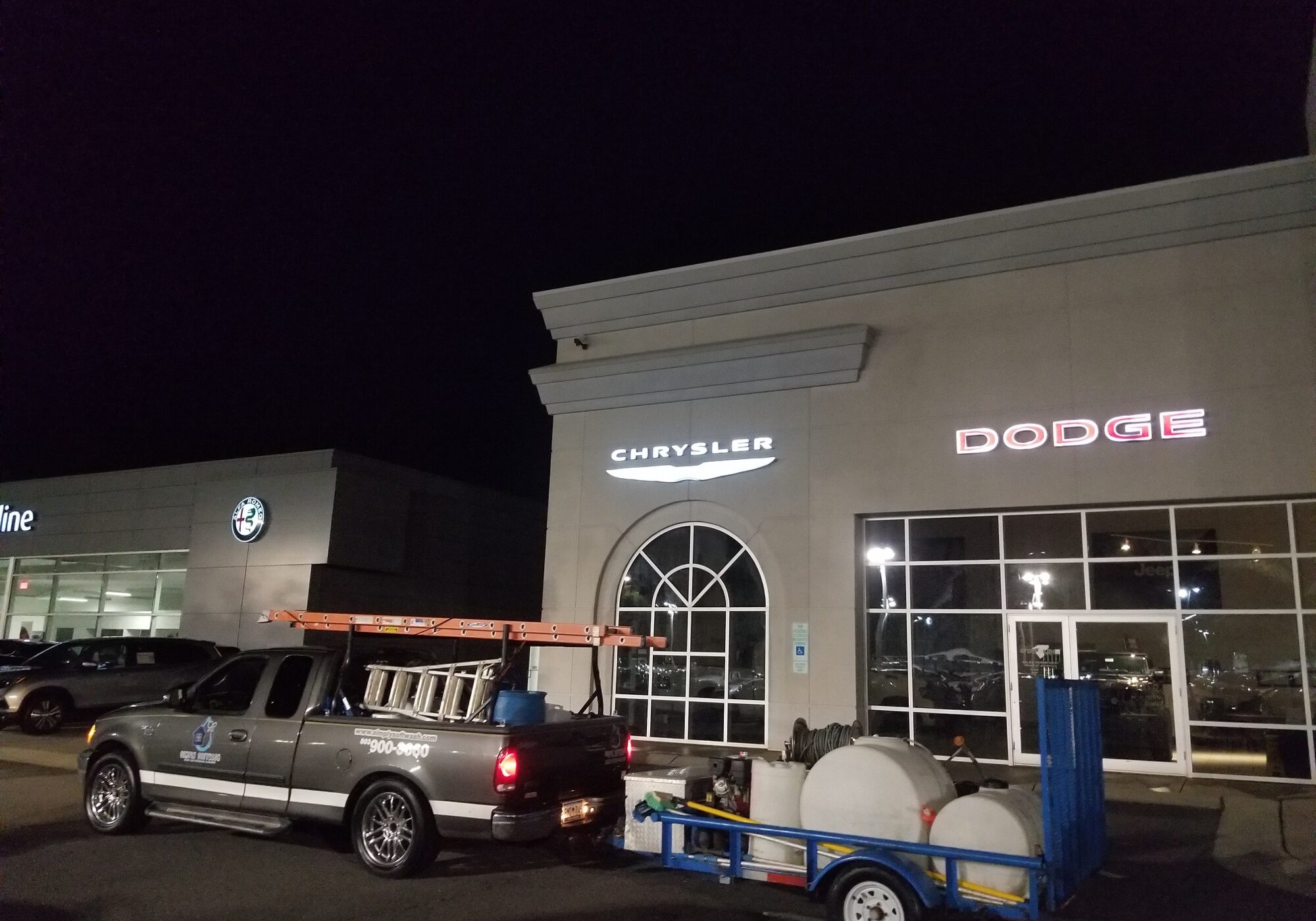 You can remove dirt, mold, algae, microorganisms, spider webs, bug nests, and general grime from roof and exterior surfaces and improve the aesthetics of your commercial building.
CHOOSE SIMPLY SOFTWASH

for Commercial Pressure Washing
Simply Softwash Roof and Exterior Cleaning specialize in commercial pressure washing, with a wide range of services for business owners of all kinds. Whether you work in retail, banking, healthcare, or any other sector, you can use this commercial pressure washing service to enhance the beauty of roofs and exteriors and impress customers.
There are other benefits! As well as improving curb appeal, you won't risk damage when climbing high ladders to access roofs and exteriors, and you can concentrate on maintaining other areas of your commercial property.
Simply Softwash Roof and Exterior Cleaning have helped business owners in Lancaster, SC, and the surrounding areas, providing a first-class service.
Our Commercial Pressure Washing Services include: