Indian Land, SC
Five-Star Customer Service
Simply Softwash Roof & Exterior Cleaning is a locally owned and operated pressure washing company in Indian Land, SC.
Professional

Residential and Commercial

Soft Washing and Pressure Washing in Indian Land, SC
When it comes to home maintenance and repairs, nothing can make a bigger and more immediate difference than soft washing. At Simply Softwash, we are committed to providing the best and safest soft washing technique in the industry. Our team isn't about pressure tactics or pushy sales, but we are about quality service at a cost-competitive price!
The Advantages of Soft Washing
Although the terms are used interchangeably, soft washing and pressure washing are not the same thing. Pressure washing uses high-powered water to remove dirt and debris. Soft washing differs because it uses a gentler spray along with eco-friendly cleaners that not only remove dirt and debris; they also clean and sanitize the exterior of your home or office!
Environmentally-Friendly - When compared, soft washing requires less water
Lasts Longer - Soft washing is a technique that lasts nearly five times longer, which means it doesn't need to be done as frequently!
100k plus - We have successfully cleaned over 100,000 projects and counting
Fantastic Results - Soft washing removes dirt, debris, and bacteria and even targets set-in and permanent stains
Less Risk - Soft washing is a way less invasive type of cleaning that reduces the risk of damage to your exterior surfaces
Indian Land, SC

Soft Washing

Residential Services
We offer a comprehensive set of soft washing services for our residential customers. Those services include:
Concrete Cleaning
House Cleaning
Roof Washing
Gutter Cleaning
Window Washing
Commercial Soft Washing in Indian Land, SC
Your commercial property is a big investment and keeping it clean is about more than aesthetics; it is about safety. Make sure your property is safe and well maintained by hiring us for:
Gutter Cleaning
Roof Washing
Window Washing
Concrete Cleaning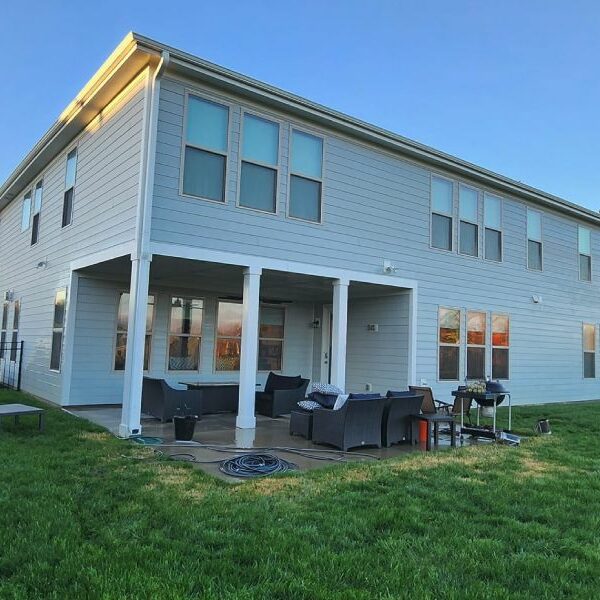 How Does

Soft Washing

in Indian Land, SC Differ From Pressure Washing?
The soft washing method uses lower-pressured water mixed with eco-friendly solvents that target set-in stains, bacteria, mold, and mildew. Like pressure washing, it washes the surface of your exterior materials, but without the risks involved. Pressure washing is an effective cleaning tool, but only if it is used properly, which traditionally limits what areas can be cleaned.
Why Choose Soft Washing Over Pressure Washing?
Pressure washing is an effective way to remove dirt and debris from the exterior of your home or office, but it is not safe for all surfaces. Soft washing is a more appropriate method to get everything clean. It also uses cleansers that remove microorganisms, bacteria, mold, and mildew, leaving your exterior clean and sanitized.