Concrete Cleaning by Simply Softwash
Are you tired of coming to your home or business and seeing dirty concrete? Lancaster is full of concrete driveways & store front. Many are covered in mold, algae, and orange clay. This can even become a walking hazard after a hard rainstorm. Simply Softwash Roof & Exterior Cleaning will deep clean your concrete to a pristine condition.
Why is

Concrete Cleaning

So Important?
Concrete driveways, pathways, and other walkways can affect the overall look of your property in Lancaster, SC. Removing dirt, oils, and stains from these surfaces will transform the aesthetics of your home.
Residential concrete washing enhances the beauty of concrete surfaces on your property. Sometimes, it leaves these surfaces looking as good as new. Dirt and grime build up slowly on concrete over many months and years. So investing in professional concrete cleaning is often the only way to remove stubborn stains. You could try to clean concrete yourself, but this will rarely produce the same results.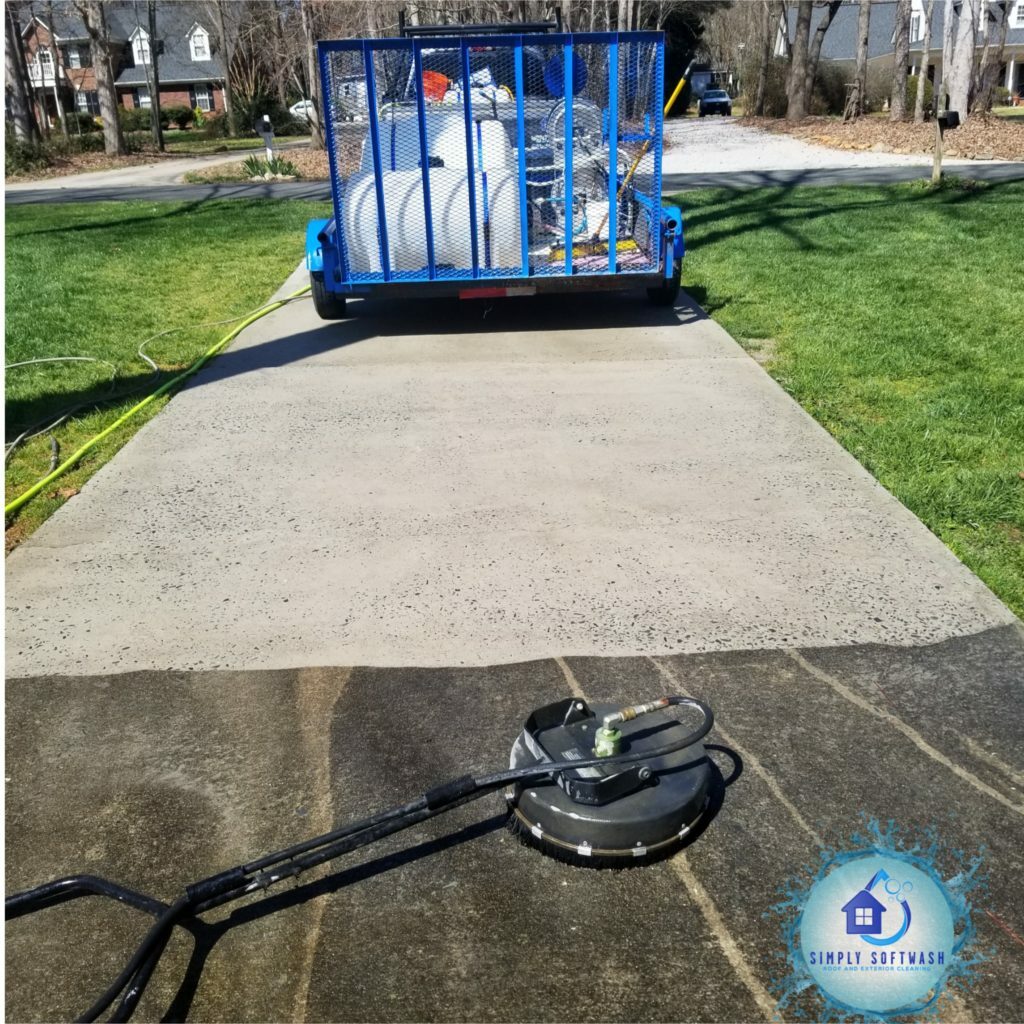 CONCRETE CLEANING

By The Professionals at Simply Softwash
When dirt builds up on concrete walkways and driveways, these surfaces can become a safety hazard for you and your family. Using a professional concrete cleaning service eliminates this problem, providing a safer environment for your household.
Pressure washing is the most effective method to clean concrete. This technique uses a high-pressure stream of water that keeps driveways and other structures looking as good as new. Pressure washing removes dirt, oils, and other elements from concrete without causing damage to the surface. It provides excellent results time and time again.
Our pressure washing solution provides excellent value for money and won't damage residential concrete.