Soft Wash House Washing by Simply Softwash
Our residential soft wash house washing service provides homeowners in Lancaster, SC, and the surrounding areas with professional soft washing solutions that won't break the bank. The team here at Simply Softwash Roof and Exterior Cleaning will use a safe and eco-friendly soft washing formula to clean the exteriors of your home, including walls, siding, and more.
Benefits of Residential

Soft Wash House Washing
Soft washing uses a safe biodegradable formula that won't do damage to house exteriors like other cleaning methods. Power and pressure washing can cause damage to your home, but soft washing uses a much gentler pressure — about the same as a garden hose. As a result, you can:
Improve the appearance of your home exterior
Improve curb appeal
Add value to your home
Why Invest in Residential Soft Wash House Cleaning?
It might be tempting to clean the exterior of your home yourself, but you risk injury, especially when climbing up high ladders and trying to clean hard-to-reach areas. Call in a professional company like Simply Softwash Roof and Exterior Cleaning instead, which provides unparalleled customer service, value-for-money, and professionalism.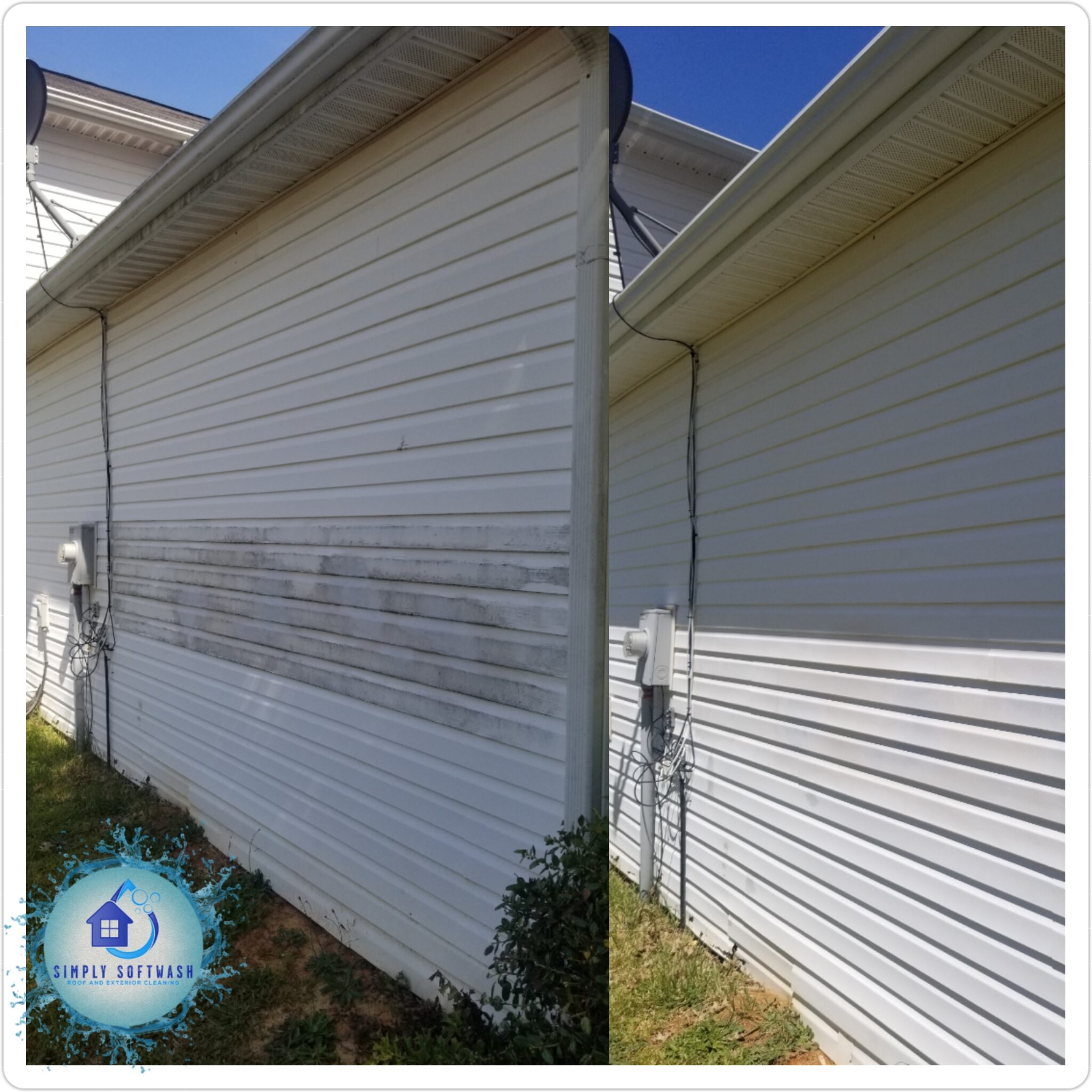 How Does

SOFT WASHING

Work?
Seasonal changes and the elements here in Lancaster can cause dirt, grime, and other nasty stuff to stick to exteriors, which can affect limestone and other materials and affect the appearance of your home. Soft washing removes dirt, grime, algae, bacteria, and microorganisms from exterior surfaces, providing you with a clean and sanitized property. It also lasts 4-6 times longer than power washing.
You can also remove bug nests and spider webs, prevent further damage to materials and improve the safety of you and your family.