Patio & Deck Washing by Simply Softwash
Patios and decks provide a space for all kinds of social situations, but these structures require specialist cleaning. Homeowners often try to clean patios and decks themselves but encounter unsuccessful results. Many cleaning products you find in the grocery store won't do the job. This is where a professional residential patio and deck washing service comes in. When you hire a professional, you can transform the look of patios and decks and even restore them to their original condition. Simply Softwash Roof and Exterior Cleaning specializes in residential patio and deck cleaning!
Why Use Softwashing for

Patio & Deck Washing?
With years of experience, Simply Softwash Roof & Exterior Cleaning have built a solid reputation in the local community, serving homeowners who require quick and reliable cleaning solutions. Known for its professionalism, value for money, and speed, this company is the #1 choice for many homeowners!
Our company is transparent about its prices, with no hidden fees. Plus, it can work around your schedule and budget to deliver professional results any time of the year.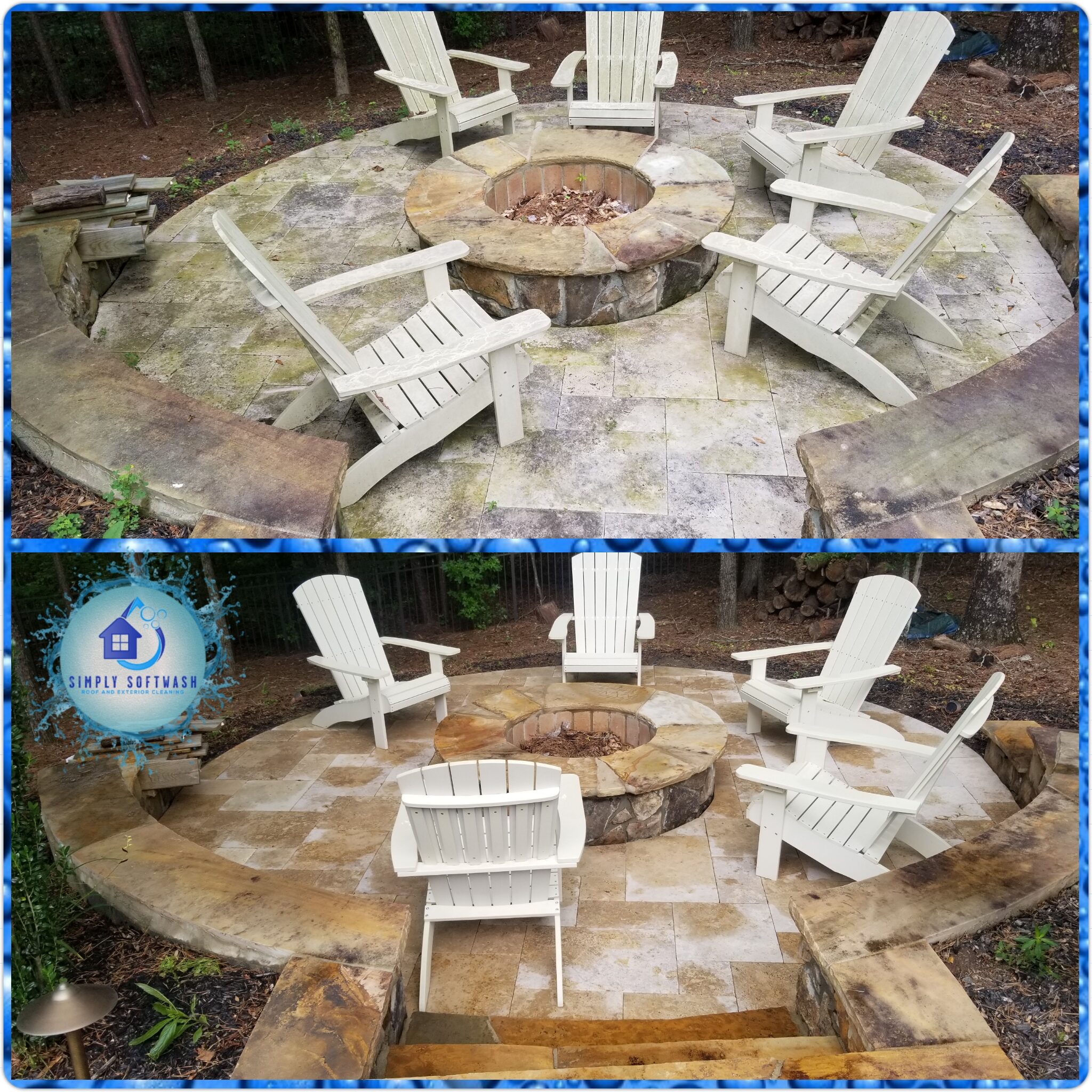 Patio & Deck Washing

Photo Gallery