Waxhaw, NC
Five-Star Customer Service
Simply Softwash Roof & Exterior Cleaning is a locally owned and operated pressure washing company in Waxhaw, NC.
Professional

Residential and Commercial

Soft Washing and Pressure Washing in Waxhaw, NC
For home or office maintenance, pressure washing is an excellent tool to keep the exterior looking like new, but it is not safe for all exterior surfaces. Soft washing is a gentler method that eliminates dirt, debris, and microorganisms, but also reduces the risk of damaging potentially fragile exterior materials. At Simply Softwash, we aren't about pushy sales or tactics; we believe in a job well done and ensuring our customers are 100% satisfied.
Soft Washing Advantages
Outside of the industry, customers often use "soft washing" and "pressure washing" as if they are the same term, but they actually are not. Soft washing is the preferred method to reduce the risk of damage and to sanitize and clean all your exterior surface materials.
Environmentally Kind - Soft washing requires less water than pressure washing
Lasts Longer - Soft washing results last as much as five to six times longer than pressure washing
100,000 Satisfied Customers - Simply Softwash has over 100k jobs under its belt and counting…
Fantastic Results - Soft washing uses eco-friendly solvents that remove even the most sit-in and difficult stains
Less Risk - When compared to pressure washing, soft washing is safer for exterior materials
Waxhaw

Soft Washing

Residential Services
Simply Softwash is your clear choice for residential soft washing services in Waxhaw, NC. We offer a comprehensive set of services, including:
Roof Washing
Concrete Cleaning
Window Washing
Gutter Cleaning
House Cleaning
Commercial Soft Washing in Waxhaw, NC
At Simply Softwash, we offer a number of commercial soft washing services to clean your commercial property from roof to sidewalk. Some of our commercial services include:
Roof Washing
Concrete Cleaning
Gutter Cleaning
Window Washing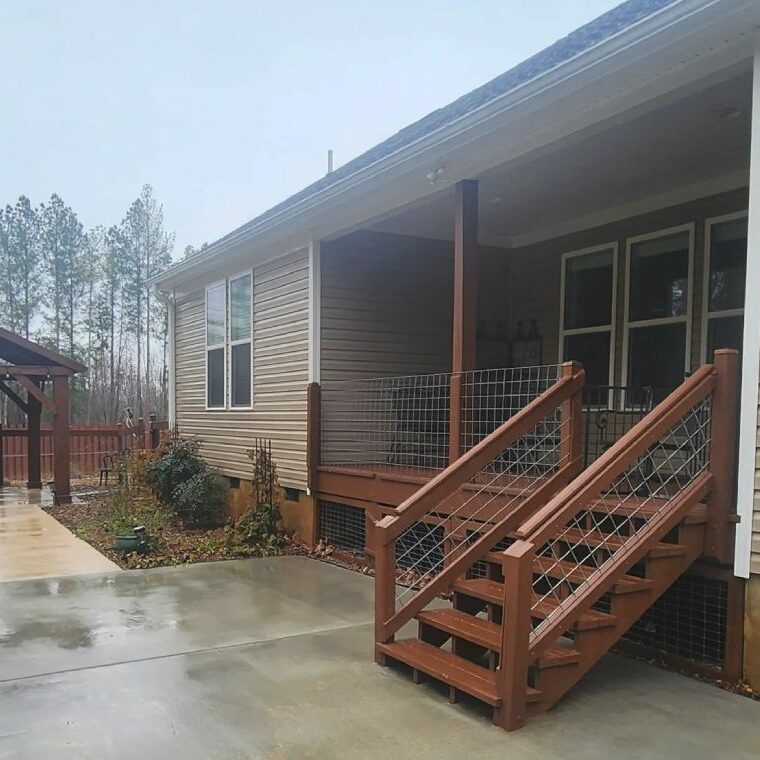 How Does

Soft Washing

in Waxhaw, NC Differ From

Pressure Washing

?
Pressure washing and soft washing might be the same in theory, but they are quite different in practice. Soft washing, unlike pressure washing, uses a combination of targeted cleaners along with a gentle stream of water to eliminate dirt and debris, while also sanitizing your home or office. When compared to pressure washing, soft washing also lasts longer and reduces damage.
Why Choose Soft Washing Over Pressure Washing?
People often ask why they should choose soft washing over pressure washing, and our answer is simple: better results. Soft washing is not only a less invasive way to clean ALL of your exterior surfaces; it also sanitizes the surfaces. By removing microorganisms, mold, and mildew, it lasts longer and removes even the most difficult stains from all of your outdoor surfaces.